The Reformed Church of Rwanda is a growing Protestant Church and a Christian Denomination with house churches in Rwanda. The beliefs of the church place it in the conservative wing of the Reformed family of Protestant churches. The Head Office is located in Kigali.
Church services
At Reformed Church of Rwanda, the Sunday service starts at 10 am. We sing the hymns and psalms, then we receive the Holy Word of God in silence. The Sunday Church service is held at Kigali, Kimironko, Zindiro.
Every Wednesday we have a Bible study where we share in-depth understanding of a selected book in the Bible. The Bible study venue is at Gikondo.
The Reformed Church of Rwanda's statement of Faith
The Reformed Church of Rwanda holds to the 1689 London Baptist confession of faith.
The doctrines of Grace
As all Reformed Churches all over the world, the Reformed Church of Rwanda holds to and affirms the doctrines of Grace also known as the 5 Points of Calvinism. For more on the doctrines of grace, click here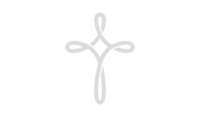 Verse of the day
19 For in him all the fullness of God was pleased to dwell, Colossians 1:19